Service Contents
Construction for New Office & Showroom:
Office Relocation・In-House Design・In-House Construction・Office Furniture Purchasing・Shop Development
Type
Apparel Design/Production
Post-Construction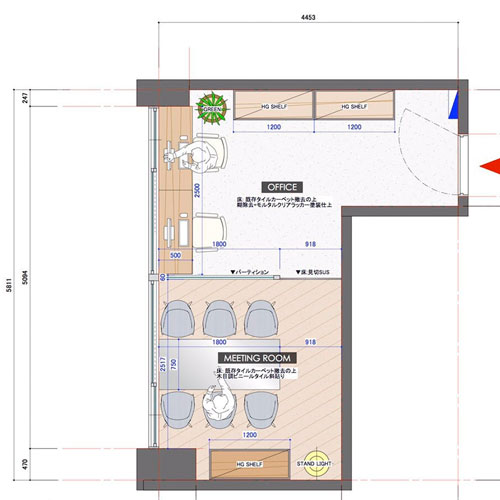 Originally, the space was your typical office in Japan with a tasteless design.
With only about twenty square meters, we needed to fit an office as well as a showroom. So first we had to raise the height of the ceiling using a skeleton-style ceiling. Then, it was necessary for us to place a large table for visitors and at least six chairs, calculating the placement of furniture so as to ensure ample space to work without feeling cramped.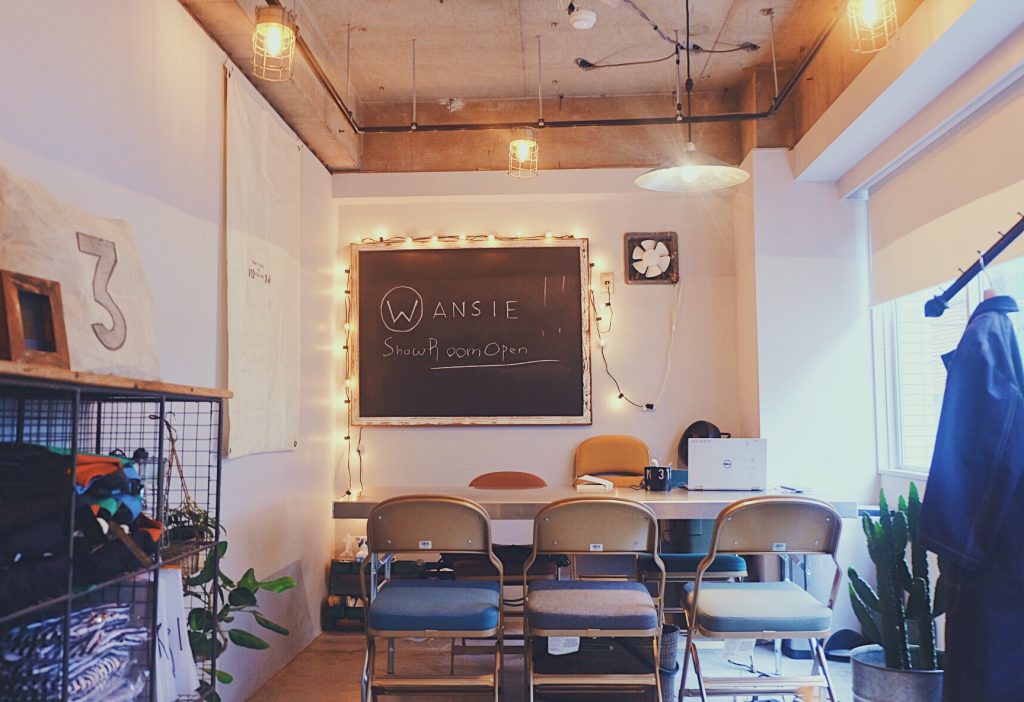 Next, we then removed all the blue carpet spread throughout the office to create an aged look through the use of mortar-like design. For the walls, we coated them with a white-grey color giving it a bright yet industrial look. For furniture, we took advantage of our relationship with a wholesaler who offered us a great deal. This is particularly useful for those interested in the industrial atmosphere as we can help to cut such costs on store fixtures.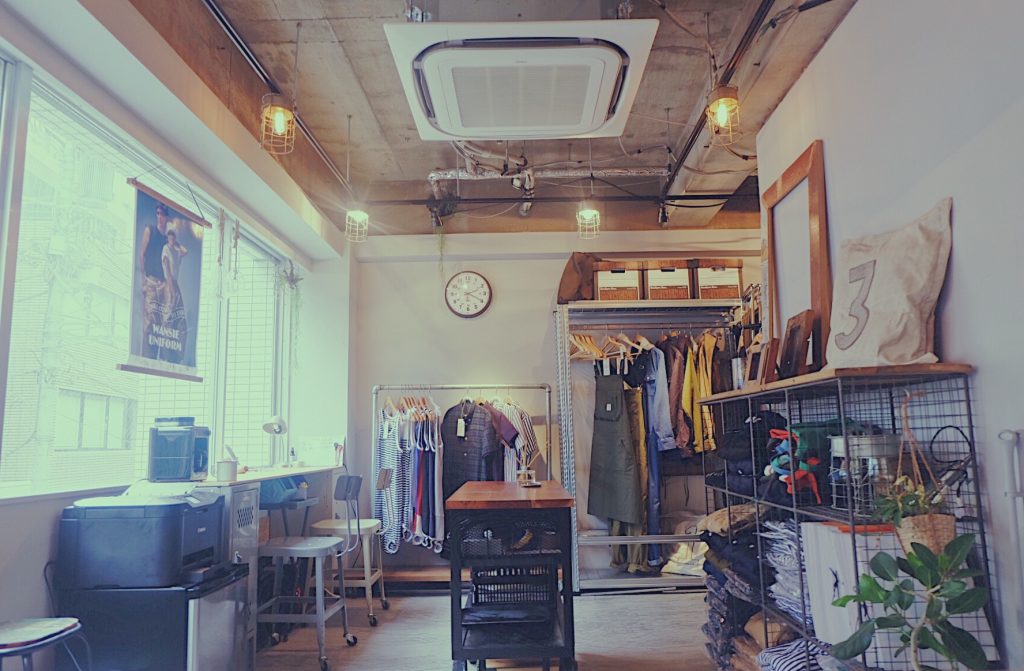 Without hiding the elegance of a cluttered working space, we integrated our showroom, creating an apparel factory feeling to the space. Without ruining the image of a work uniform brand, it acts as a place where customers can see firsthand where the work happens. Incorporating the opinions of the staff who are working there, they are quite happy with the office as it resembles our style, a style in which we work together to create new work spaces.
During Construction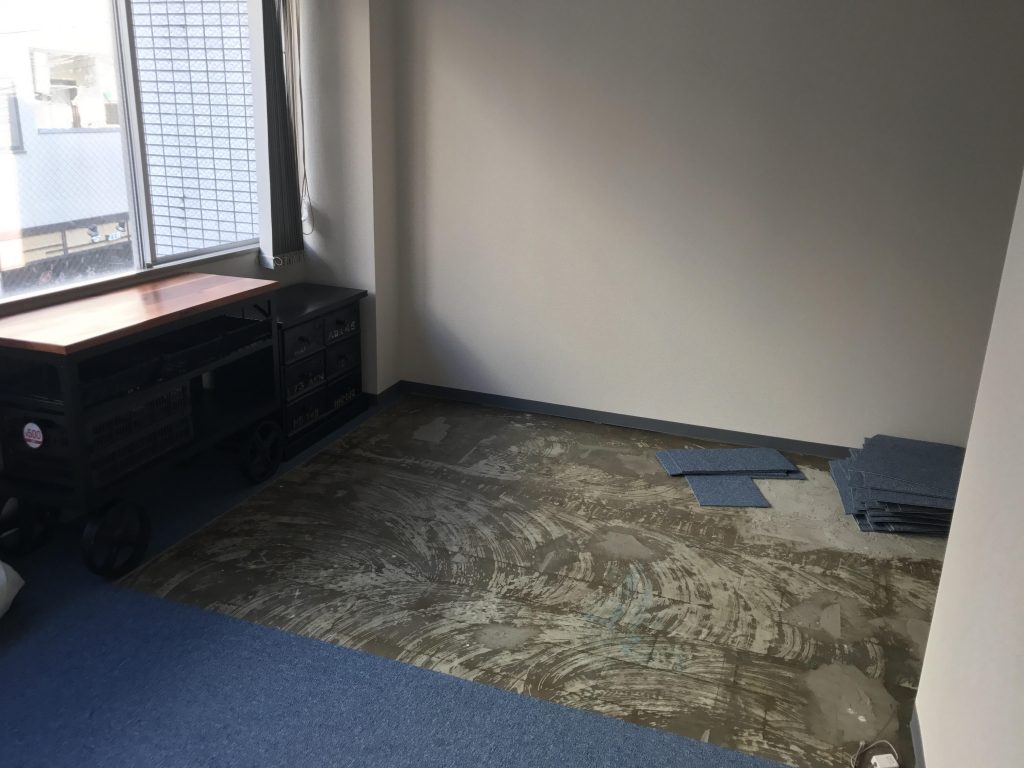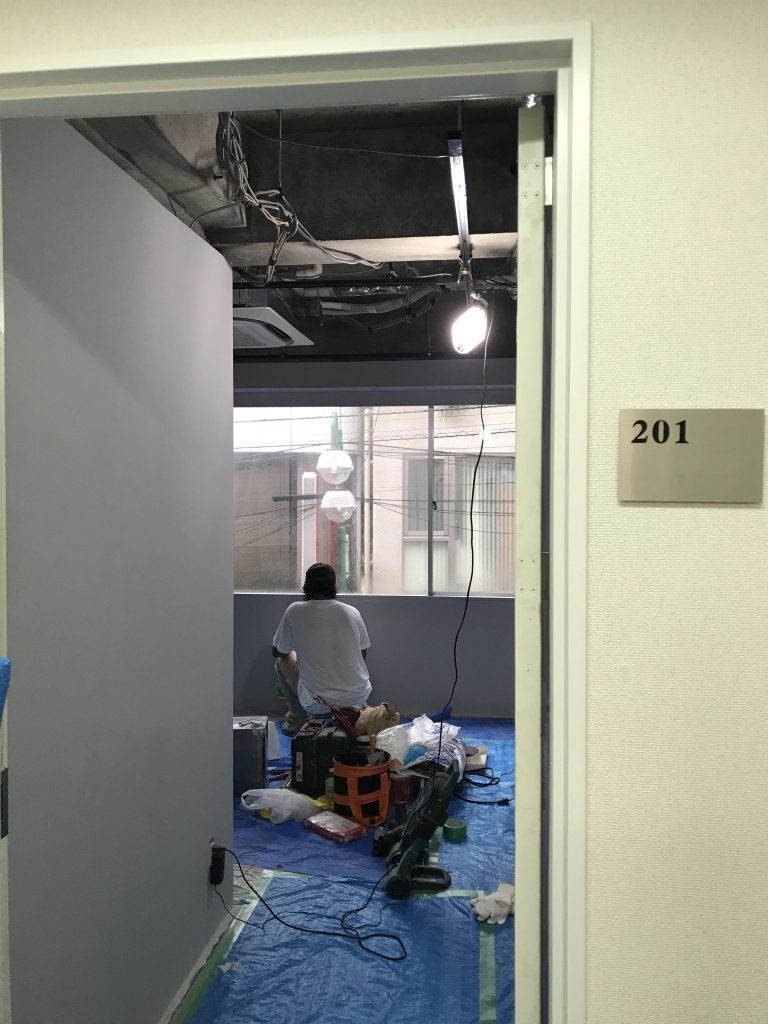 Pre-Construction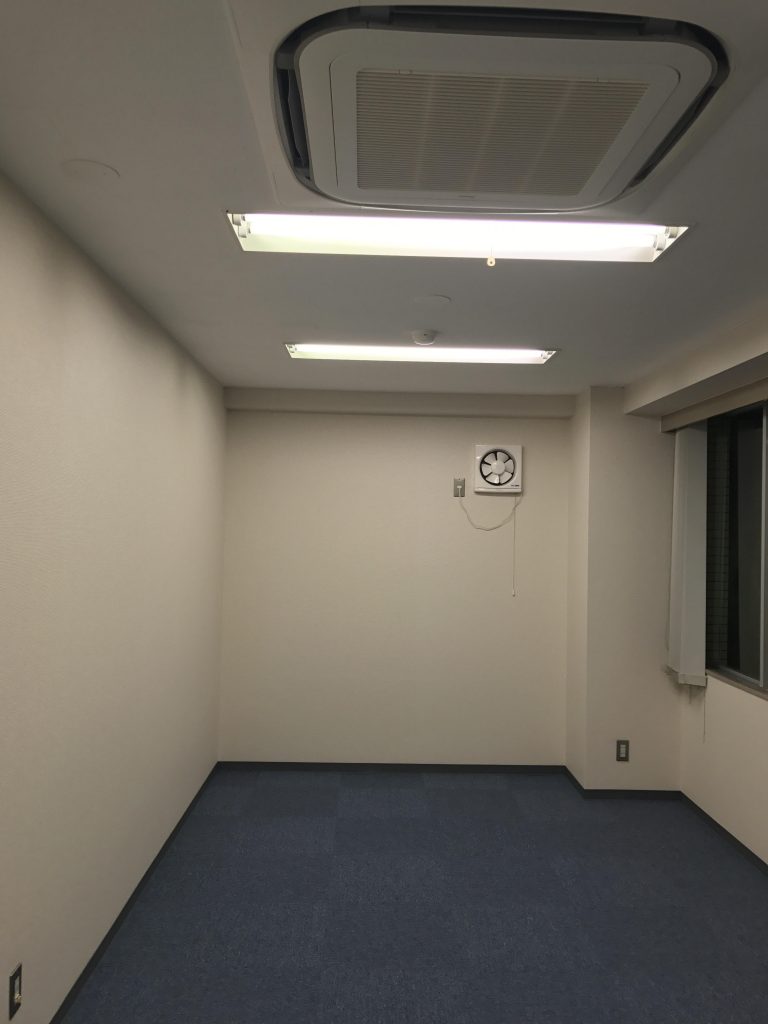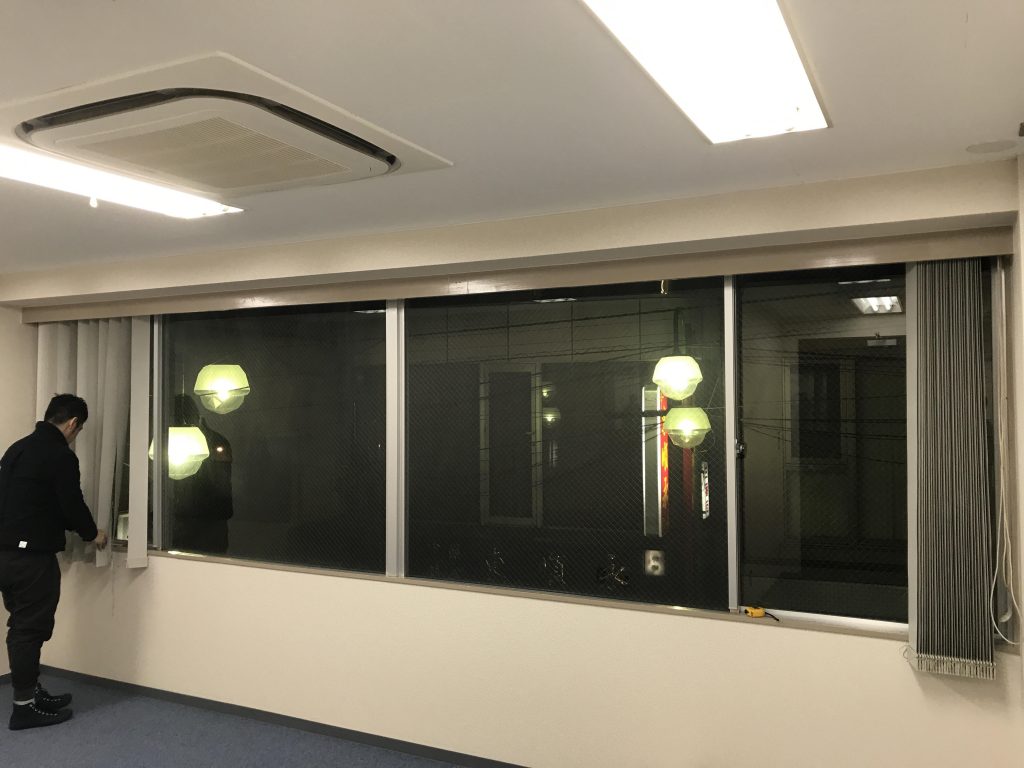 Company:  mid.inc

Layout: 20 sq.m.

Construction: February 2017

Type: Design・Apparel Design/Production

WEB  http://mid-group.co/