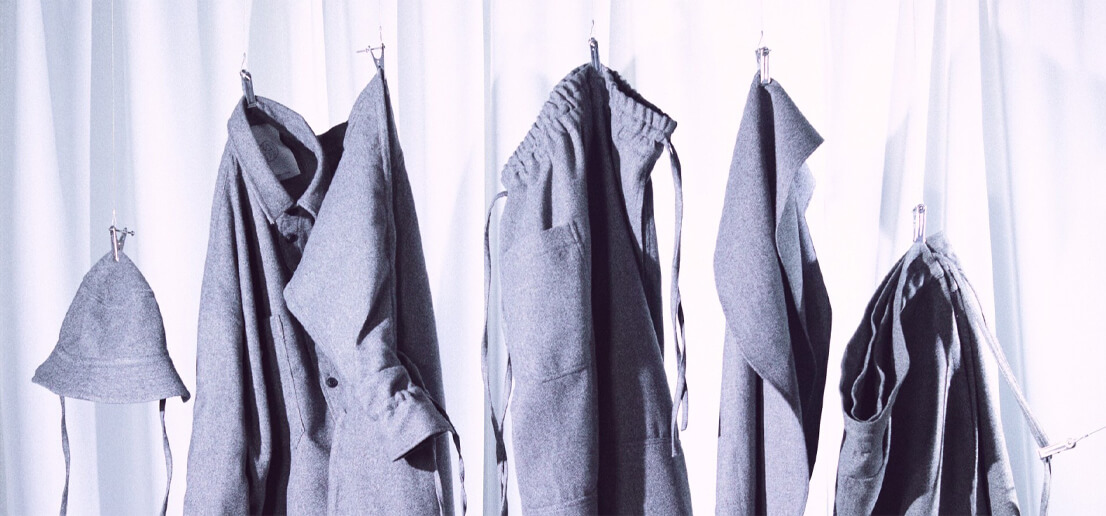 concept
伝統的なワークウェアをベースに、日本のクラフトマンシップを加えアップデート。
オンとオフ、多様なカルチャーが入り混じる現代人のための、モード感と機能美を兼ね備えたワークウェア。着る人や場所によってストーリーが生まれるレディトゥ ウェアを提案します。
WANSIE is a Japanese workwear brand founded in Tokyo, specializing in company uniforms and ready-to-wear garments. Using Japanese craftsmanship, WANSIE updates traditional workwear patterns to combine aesthetics and functionality.
WANSIE's limitless creativity, research for high-quality materials and attention to details make for an outstanding brand.
company
会社名

株式会社mid
所在地

東京都新宿区新宿5-11-25 アソルティ新宿五丁目ビル 201
代表者

廣田完滉
事業内容

アパレル企画、製造、販売および輸出入 / WEBサイトの企画、デザイン、制作、運営業務 / 不動産の管理、賃貸、売買の仲介 他
主要取引銀行

さわやか信用金庫 新宿西支店 / 楽天銀行 第二営業支店
連絡先

TEL.03-6384-2884
FAX.03-6730-2693


E-MAIL.

info@wansie.tokyo
Company Name

mid,inc.
Address

#201 5-11-25 Shinjuku Shinjuku-ku Tokyo, Japan
Executive Officer

Masahiro Hirota
Major Services

Apparel /

WEB Design & Development

/

Real estate

/

Food importer
Our Banks

The Sawayaka Shinkin Bank Shinjukunishi Branch /

Rakuten Bank Dainieigyou Branch
Contact

TEL.03-6384-2884
FAX.03-6730-2693


E-MAIL.

info@wansie.tokyo